A Market Update From D&C: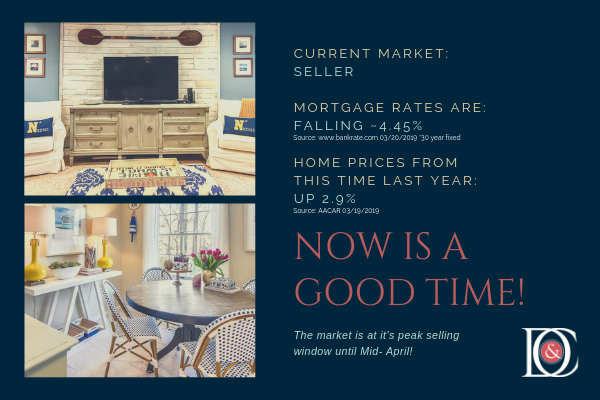 "The market is at its peak selling window now until Mid- April." -Team Lead, Diane Mallare
With the available housing inventory remaining low, buyers are waiting and HAVE been waiting since the fall. However, inventory levels are expected to rise late April, early May which will slow down the "feeding frenzy" that we're currently experiencing.
Mostly, we are seeing first time move up buyers circling in this market, so if your home is under $500k, a multiple offer situation is more than likely. This highly competitive season certainly merits working with an experienced agent to purchase your next home, but if you are thinking of selling, your home's market value is enhanced in this season.
"In my research, there doesn't seem to be anything on the horizon to cause a big spike in home prices. Therefore, buyers seem to be actively seeking a move in ready home that's staged well with careful detail & design." -D&C Executive Coordinator, Carrie Fockler
Diane & Crew is a versatile team with a passion for design. From farmhouse to traditional, staging for the right buyer will also merit a greater sales price and a quicker sale for your home!
If you have any questions on this intense spring market, listing your home, or staging advice– please reach out to us!