2019 July 4th Parade :: Family & Neighbors:
The Greater Severna Park & Arnold Chamber of Commerce (GSPACC) certainly has an amazing tradition putting the July 4th parade together. The sense of community felt by local neighborhoods getting together to celebrate time off, time together, or time working makes the unity of this event truly shine. It was a successful year for them and certainly a day that reminds us of all the years attending the parade as we grew up. What an honor it is now to go and also walk (we did!) in it with our own children and share the beauty of family, friends, & freedom together.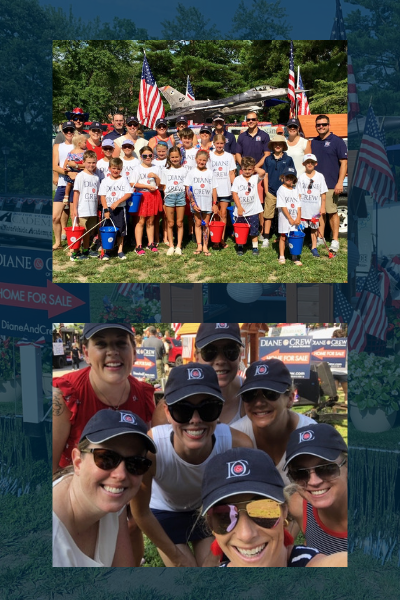 Thank you to those that we heard cheering us on last Thursday! We loved seeing you and now enjoying the D&C koozie + kid tattoo pictures that are coming in. If you're into it, please add this hashtag ::#designedtomoveyou:: so we can all can see them & keep pictures for all Crewmates in one place!
Also, the towns Star-Spangled Restaurant Week has started and will run through this Saturday (07/13/19)! Be sure to check out the local spots that are participating with us. Also, keep your eyes peeled for the next email newsletter (out around August 1st!) for a coupon to one of these local restaurants! If you want to receive our quarterly email, go here to sign up- ::Crew News::. The Fall, Winter, & Spring editions each featured one "Local Eats"; a restaurant in Severna Park, Arnold, or Annapolis that we got together at for either team meetings or with clients. Let us know if you try anything new this week!
I think we can all agree that Independance Day is best spent with family, neighbors, and most importantly our youth. We hope you had a wonderful time celebrating the country founded for freedom as nothing but a chance to be better. Thanks again!!