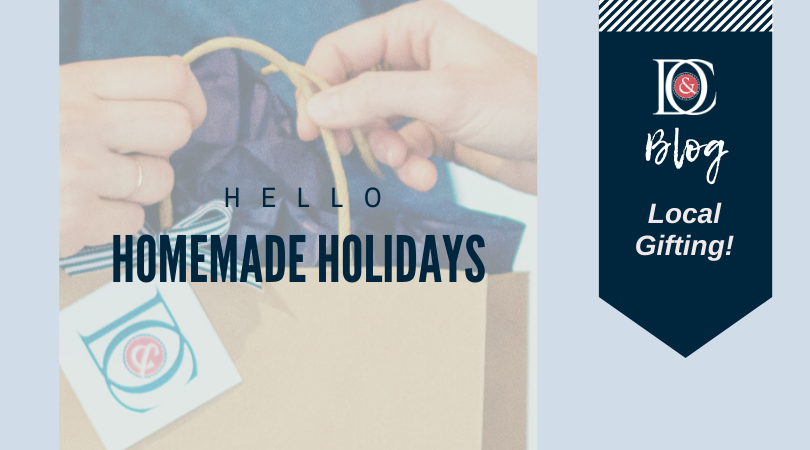 Gift giving is a great way to express gratitude to those that support you. Settlement gifts are one of the ways our team practices appreciation and kindness. As planning for the holiday season comes, keep in mind the thought surely counts. It can be easy to get what is needed or wanted for others but the true magic approaching us is the thought! It doesn't have to be big or expensive to make an impact. A monogram bag, baked goods, or home made local gifts specifically designed around someone spreads joy around in more ways than one!
Crewmate & Realtor Kara Shaffer says her favorite quote on generosity is "The act of giving without the expectation of something in return is the true definition of kindness." Kara also says The Cottage in Severna Park & HERE pop up shop in Annapolis are her go to for settlement gifts for clients as well as neighbors & friends!
Other local gift ideas we love…
From presents to little pick me up gifts for when someone is starting a new job, when your friend is an empty (or nearly empty) nester, when someone is sick or injured, when it's going to be a busy week, when a pet dies, when a friend is feeling down, or when you just plain appreciate someone– use this list to get some time back as you start preparing for the holidays!
For more tips on home decor, real estate market updates, & local biz; keep reading the D&C Blog and reach out to dianeandcrew@gmail.com anytime with all of your questions! We love consulting with you prior to buying/ listing your home to help simplify the process, it's one of our specialties!

Like inspiration? Visit our pins for ways to decorate your kitchen, our favorite tailgate dishes, furniture placement + room layouts, the occasional fur- baby and of course, our exclusive listings board!