​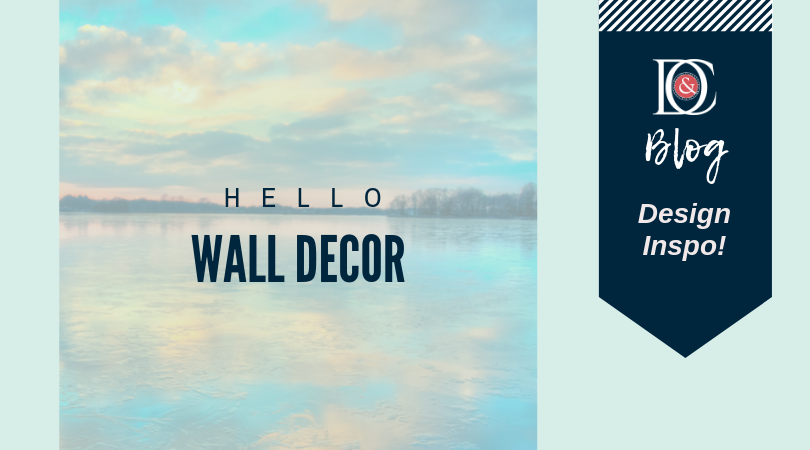 Have you heard the phrase "depersonalize" before you list your home? The goal here is to allow buyers to use their imagination of themselves living in your home. You should start by taking down the majority of your family photos, even pictures of your fur-baby may be too personal if they are overwhelming your home. Although, don't leave those spaces blank! Blank walls are too sterile! Crewmate & Realtor Kate Liscinsky expands on the delicate balance to make your home desirable to your future buyer:
"When you list your home, you should be emotionally prepared to sell. This means you will need to detach yourself from the property to give it the best chance of appealing to a buyer. No need to eliminate every single family photo – you don't want the house to look too impersonal, but editing is essential. Before listing, part of the decluttering process is to edit all art, accessories, furnishings, and decor."
Design Inspo to start "editing" can be as simple as:
Framed wall paper (or decorative paper!), fabric, & quotes are a great way to quickly depersonalize your walls to sell. Swap out your family photo shoot for short and sweet phrases like "Keep life simple", "Follow your heart", "Love what you do." These quotes would pair well in busier areas like the kitchen or an office. If you have larger framed family photos, a pretty piece of wallpaper in lieu of the photo can be simple, yet really transformative!
Local photography like pictures you've taken or someone local you've found online (be sure to ask first!) are a great reminder to buyers of how amazing it is to live in our area. Major cities & surrounding ones especially if you live in a high commuter town + anything water are great prints to use! Keep in mind that a consistent neutral, soothing color scheme is important to create a cohesive palette throughout your home.
Mirrors don't even need to be big to make a huge impact. Replace a canvas print of your babies with a small decorative round mirror for bigger, self envisioning, & light reflecting wall decor.
For more tips on wall decor ideas for selling your home, keep reading the D&C Blog and reach out to dianeandcrew@gmail.com anytime with all of your design questions! We love consulting with you prior to listing your home to help with this editing process, it's one of our specialities!
Like inspiration? Visit our pins for ways to decorate your kitchen, our favorite tailgate dishes, furniture placement + room layouts, the occasional fur- baby and of course, our exclusive listings board!