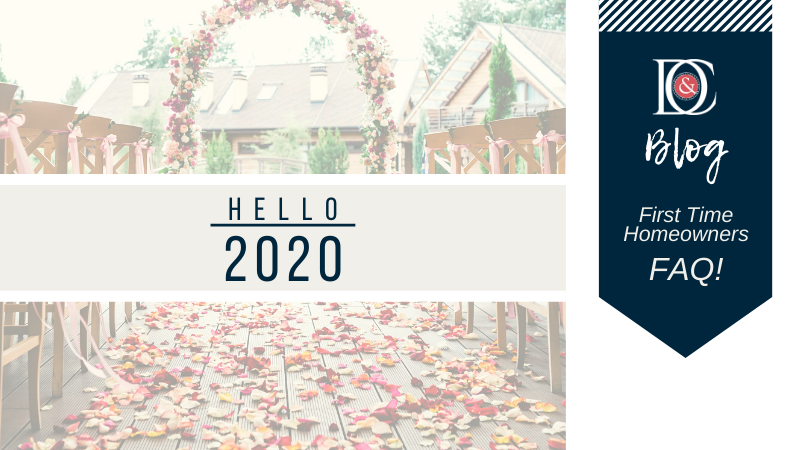 ​
If you, or someone you know, has not owned residential property in the state of Maryland, you are considered a Maryland first-time home buyer (even if you've owned a home in another state)! When you purchase a home as a first-time buyer in Maryland, you may be eligible for specific mortgage programs plus special tax savings at settlement.
As long as you are 18 years of age, have a valid social security number, & meet household income limits set by the DHCD (MD Department of Housing & Community Development), you may be eligible for Maryland mortgage programs. *FYI- being eligible doesn't automatically mean approval of a home loan. Furthermore, homebuyers who are NOT first-time homebuyers, but meet income limits may qualify for these programs for homes located within targeted areas!
We've summarized some of our states first-time home buyer programs of 2020 for you below:
Maryland Mortgage Premier

–offers competitive interest rates with up to $5k for a down payment and closing costs in the form of a no-interest, deferred loan. You don't have to repay this loan until you sell, refinance or make your final mortgage payment.
Maryland Homefront

— this mortgage offers lower rates for veterans or active-duty military members!
You've Earned It

–a mortgage that offers a discounted interest rate and $5,000 of assistance to borrowers with $25,000 or more in student loan debt purchasing a home in certain areas.
Maryland SmartBuy

–mortgagesis best if you're willing to purchase a home owned by the state of MD, this program could eliminate your student debt

!
A Preferred Rate

— a mortgage that offers a discounted interest rate.
4% Grant Assist

–to use for a down payment or toward closing costs that never has to be repaid! *NOTE that if you choose the grant, you won't be able to take advantage of any other down payment assistance offered through the DHCD.
The 6% Opportunity Grant

— gives you assistance totaling 6% of a conventional mortgage.
Partner Match

— equals the financial contribution you receive, up to $2,500, from an employer or other organization.
HomeCredit

— allows a tax credit against the mortgage interest you pay, up to $2,000 annually.
Talk to a Maryland Mortgage Program approved lender (Ask us for recommendations!) now about down payment & closing cost assistance, rate discounts, tax credits & state programs that can be combined!
For more tips on home decor, real estate market updates, & local biz; keep reading the D&C Blog and reach out to dianeandcrew@gmail.com anytime with all of your questions! We love consulting with you prior to buying/ listing your home to help simplify the process, it's one of our specialities!
Like inspiration? Visit our pins for ways to decorate your kitchen, our favorite tailgate dishes, furniture placement + room layouts, the occasional fur- baby and of course, our exclusive listings board!