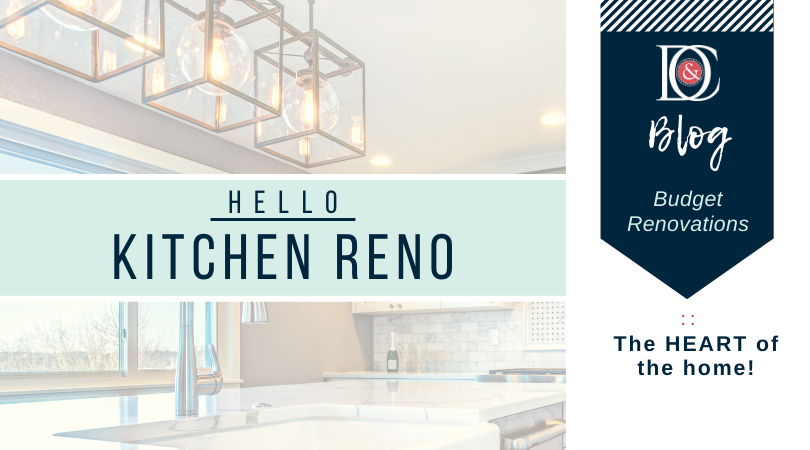 Kitchen Budget Renovations ::

The age old saying is true, the kitchen sells a home! "The kitchen needs to look its best, but you don't have to overdo the updates to create value." – Crew Lead, Diane Mallare. A kitchen upgrade can range in price and time from a weekend-long, low-budget project to a full-blown overhaul that takes 6-8 weeks. If you're selling, you may not need to go the full-blown route as typically renovations go over budget and last much longer than anticipated!
Crew Realtor®, Kristen Boyer, offers some help with her perspective: "The kitchen is the heart of the home and where most families center their time together. The best bang for your buck is always a smaller scale remodel rather than a total gut job tearing down walls."
Here are a few ideas of updating your kitchen on a budget:
1. Fresh backsplash & flooring: Here are two inexpensive ideas from Kristen that will help freshen up your kitchen space and can be completed as a weekend project!
12"x12" Peel & Stick Tile, White. "These are a classic way to update a kitchen with no existing backsplash!"
Standard Tiles Floor Decal, Black "There are so many awesome renovation hacks out there now– I love these!"
2. Face lift: Simply scrubbing down cabinet doors, replacing cabinet hardware, installing a new faucet, consider replacing or extensive cleaning of appliances, new lighting fixtures, and of course a fresh coat of paint still goes a long way.
3. Staging: "Less is more in the kitchen, clear off the countertops as much as you can with only necessities on there. An arrangement of fresh spring flowers with a wooden cheese board (or two!)" – Crew Realtor®, Kristen Boyer
We're happy to help you determine the level of updating your kitchen may require in order to be competitive in the marketplace!
Stay with us for more tips on home decor, real estate market updates, & local biz. Keep reading the D&C Blog and reach out to dianeandcrew@gmail.com with all of your questions! We love consulting with you prior to buying/ listing your home to help simplify the process, it's one of our joys!