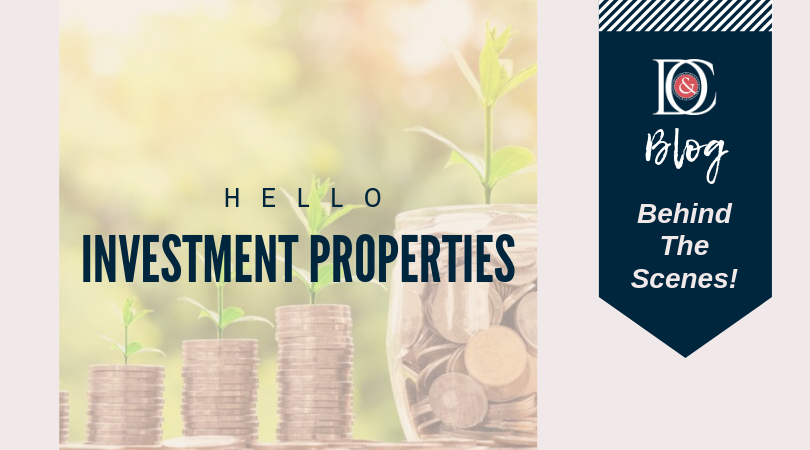 Just like with everything, investments come with some type of risk. In real estate, finding your niche and buying property is the most direct and hands-on way to reduce that risk. Purchasing a home definitely requires more money than holding onto one, so knowing when to spend and when to wait is key! We're always happy to help you evaluate investing in real estate.
The TOP 3 benefits of investing in real estate to Crewmate & Realtor Kristen Swartz was:
1. Stability.

"Investment properties typically do not inflate or deflate as quickly as the stock market."
*Also, adding real estate will help you diversify your investment portfolio!
2. Income Producing & Tax write offs.

"Landlords have the ability to gain potential monthly cash flow from tenants and you can potentially write off expenses, taxes, and mortgage interest."
3. Appreciation.

"Predicting future appreciation is like trying to predict anything. The history of the real estate industry is strong and over time, homes appreciate as long as they are maintained!"
Deciding if you have an interest in cash flow (long term leases, renting out a room, vacation rentals, or lodging a.i. private residential bed & breakfast) or appreciation (renovations, short term ownerships/ flipping, additions, & building) real estate investments is another great way to begin finding what works best for you.
Here are some behind the scenes tips we can offer on the subject:
Most people are either highly against being a landlord or all for it. If you are in the middle or don't have a thought about it- real estate investing probably isn't for you.
Vacation rentals are best as a cash-flow investment only. It can get personal if used as a family/ friendly vacation spot also. Do what makes the most sense for your family and if you can keep it business only- it may get you into a personal vacation home when you sell it!
Location always wins. Major renovations can provide a great return if done in the right spot! If possible, do minor renovations right before you sell so the money you invest gets maximum financial return as design trends change so quickly!
For more tips on property investing, keep reading the D&C Blog and reach out to dianeandcrew@gmail.com anytime with properties you have questions about!



Like inspiration? Visit our pins for ways to decorate your kitchen, our favorite tailgate dishes, furniture placement + room layouts, the occasional fur- baby and of course, our exclusive listings board!